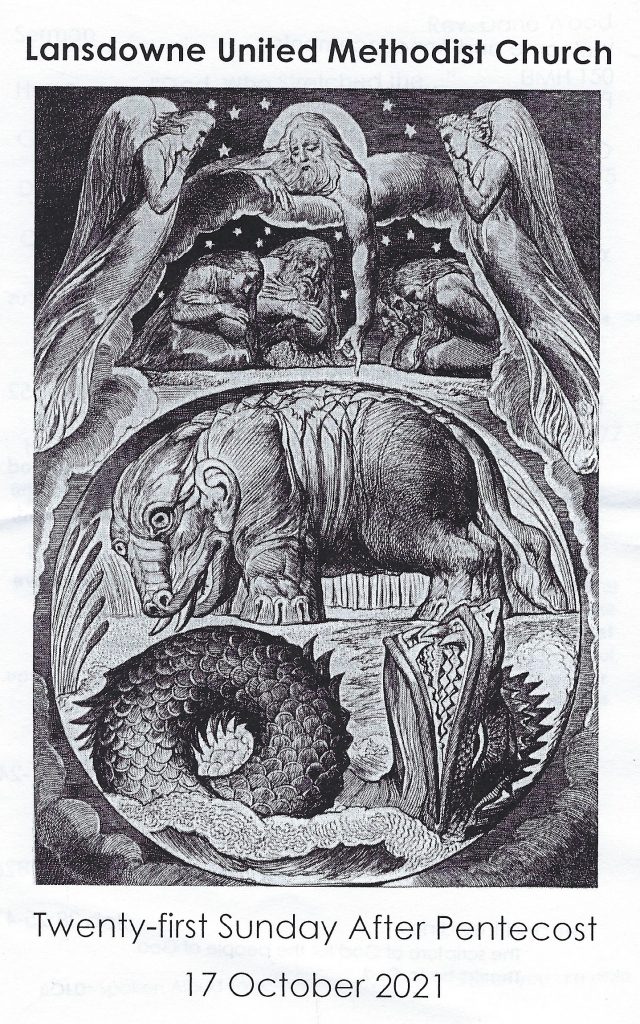 Scriptures: Job 38:1-24, Psalm 104, Job 38:25-41
Hymns:
"I Sing the Almighty Power of God" UMH 152
"God, Who Stretched the…" UMH 150
"Praise God, from Whom All …" UMH 95
"How Great Thou Art" UMH 77
Worship Service: The service is available through Facebook at:
https://www.facebook.com/lansdowneumc/videos/460985638661986/
Upcoming Events (contact Pastor Dane for details):
Judges Bible Study – Thursdays at 7 pm
Men's Breakfast – Thursday, October 21 at 8 am
Free Community Meal – Wednesday, October 27th at 4 – 5 pm (Please call Betty C. to order by Monday, October 25th)
Church Conference – Saturday, October 30th at 9 am
Cornhole Cookout – October 30th at 2 pm
Simpkins Memorial Service – November 6th at Noon
Children's Christmas Bazaar – December 4th at 8am to Noon
Tithes and offerings may be mailed to the church at: 114 Lavern Ave, Lansdowne, MD 21227. Thank you for your continued support to LUMC and its wider connection. We are so grateful for the gifts received and ask that you keep our church's needs and mission close to your heart.